Bow-Wow Beaches: Dog-Friendly Sandy Shores
If you're staying in the UK for your holiday this summer, you may well want to bring your dog along for the ride.
Most dogs love having fun on the beach but you'll need to do some planning before you go to make sure that your pooch will be welcome there.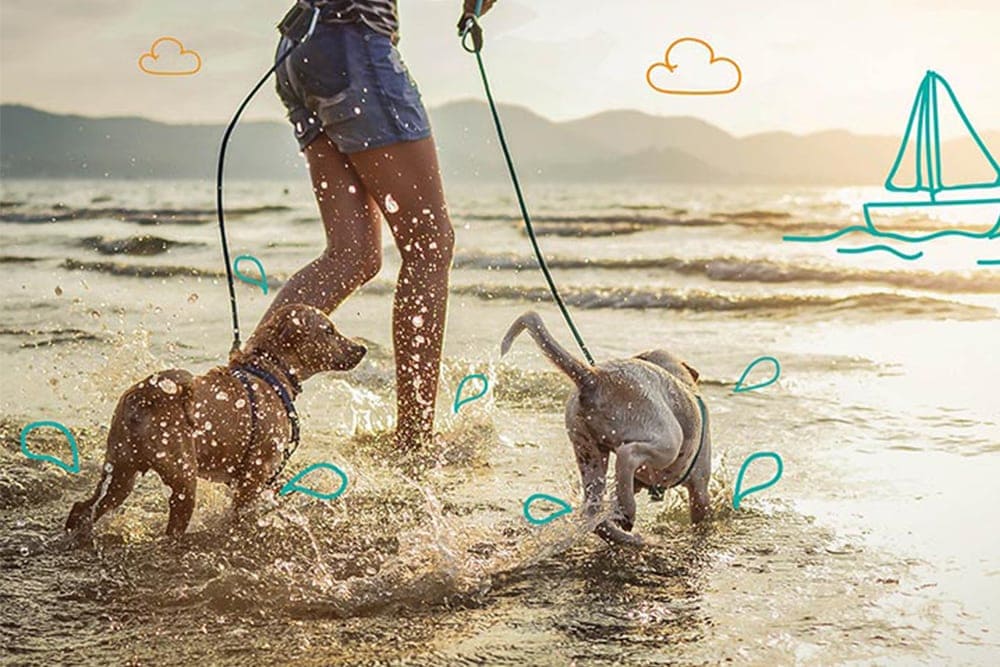 Not all UK beaches are necessarily open to dogs and just to confuse matters, dog friendly holiday accommodation isn't always located near to dog friendly beaches. On the plus side, Britain boasts hundreds of beaches that will happily welcome dogs. With so many options, how do you choose where to go?
Ten dog friendly beaches
To make things a bit easier, we've rounded up a selection of the UK's dog friendly beaches that your furry friend will love.
This is an unspoilt, shingle beach that is open to dogs (as long as they are on leads). The steep clifftop scenery makes for inspiring walks.
Your dog will love this calm and tranquil stretch of golden sand. Be warned though, it can be hugely popular during the summer months so you may prefer to visit at a less crowded time of year.
This Kent beach is incredibly dog friendly. 'The Street' emerges at low tide – a half-mile strip of sand which is great for dog walking. Dogs are also welcome at the nearby pub if you're happy to sit outside and keep your pooch on their lead.
This sheltered beach features a lovely scenic walk down to the sand and shingle backed by thickly wooded cliffs dotted with 1930s villas.
Heading for the Bognor Regis area? Climping Beach is a great dog friendly beach. Part of it is a nature reserve but there's still plenty for your dog to enjoy.
The Yorkshire Dales has lots of spectacular scenery but there are also some great beaches too, including Danes Dyke. The pebble beach, which is flanked by rocks and backed by cliffs, becomes sandier closer to the water, making it ideal for dogs that like to make a splash!
Holidaying in the Aberdeen area? Don't miss out on this dog friendly beach, which boasts miles of sand dunes for endless playtime.
This secluded and stunning beach has a broad stretch of golden sand flanked by pine covered Carboniferous limestone headlands. The sea is crystal clear and generally calm, so perfect if you and your dog prefer a relaxed atmosphere.
Northumberland in general is a good area for dog-friendly beaches and Druridge Bay is no exception. Here, you'll find white sandy beaches, sand dunes for your dog to play in, and plenty of facilities.
Holkham is a great dog friendly beach in the Norfolk area. It is relatively low tide too, so your dog can have lots of fun splashing around.
Cover for splash-tastic pups
It's always a great idea to have dog insurance in place in the case of unexpected illness or injury. Cover your canine companion throughout all of their adventures with LifetimeFlex, our lifetime pet insurance policy offering up to £12,000 in vet fee cover. It's so easy to get a quote and sort out their cover in minutes!
You might also be interested in…
Existing customers
Call now on 0808 164 7999
to discuss your policy with us.
Monday - Friday: 08:00 - 20:00 Saturday: 09:00 - 14:00