How to make a pet insurance claim
Our claims team has seen it all. While they deal with your claim, feel free to ask them anything that's on your mind. They're fully trained to provide honest support, no matter your situation.
We pride ourselves on our claims process. We aim to process your claim within four weeks from receipt of all required information. We'll be in touch if anything else is needed from you or your vet.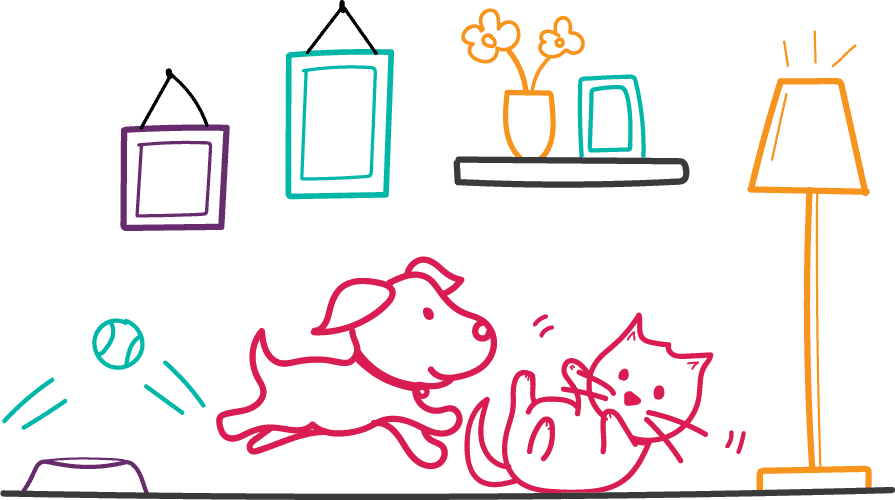 Making a claim has never been easier…
Step 1 - Notify your surgery
If your veterinary fees are above your excess and you would like to submit a claim for treatment, the first step is to notify your veterinary surgery of your intention to claim.
Be sure to update your veterinarian with your MiPet Cover policy number.
You need to notify the MiPet Cover insurance team within 60 days of treatment if you would like to make a claim.
Step 2 - Making your claim
If your veterinarian is equipped to make electronic claims, you can fill in an electronic claim authorisation form for each condition at your veterinary surgery.
They will submit your claim directly to the MiPet Cover pet insurance team, who aim to process claims within four weeks* OR you can download a claims form (PDF 177KB) to submit to your veterinary surgeon.
Step 3 - We'll be in touch
Relax while we handle your claim.
Our team of qualified veterinary professionals will evaluate your claim. If we need any more information, we will contact your veterinary surgeon directly or yourself for any details we may be missing.
If you would like to check the status of a claim, please call the MiPet Cover claims line on 0808 164 8001.
*From receipt of all required information. Ensuring you and your vet have provided all relevant supporting information, will help us reduce handling time and speed up the assessing time.
Do I need to claim?
Unfortunately, sometimes in life things happen when we least expect them. Our pets can get ill or have an accident leaving you facing a costly veterinary bill. That's why you have MiPet Cover insurance to give you peace of mind, so that you can focus on getting your pet back to the best of health.
You can read more about making a claim in our FAQs, or feel free to contact our customer service team.
Existing customers
Call now on 0808 164 7999
to discuss your policy with us.
Monday - Friday: 08:00 - 20:00 Saturday: 09:00 - 14:00