Staffies top the chart in 'Britain's Favourite Dogs'
Our nation of dog lovers has spoken! Last night, the countdown of 2019's Britain's Favourite Dogs saw the softy Staffordshire Bull Terrier claim victory over last year's winner, the Labrador.
Presenters Sara Cox and Ben Fogle counted down the top 100, with the final 10 up for a live public vote to finally crown this year's canine champion.
With around 217 breeds to choose from, it was always going to be ruff decision for the 10,000 polled to choose their top pup. With a host of celebrities showing off their four-legged friends alongside other funny and heart-warming tales of bravery, talent and agility, the 2.5 hour epic showcased the best loved breeds.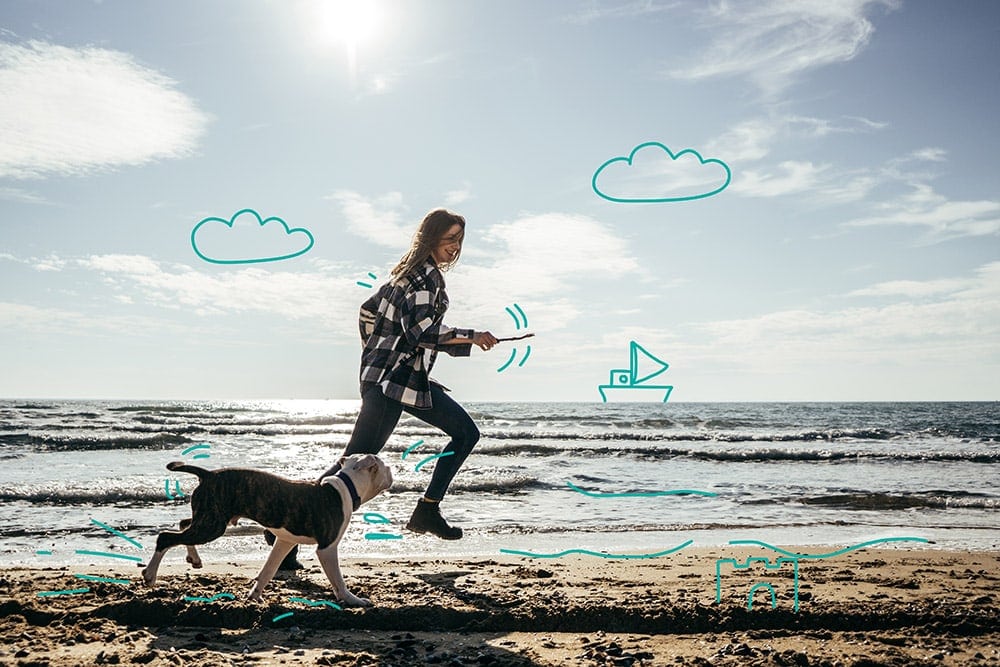 The final top ten of Britain's Favourite Dogs (2019)
Staffordshire Bull Terrier
Cockapoo
Labradors
Springer Spaniel
Cocker Spaniel
Boxer
German Shepherd
Golden Retriever
Mixed breed
The show also saw Ben Fogle turning his hand to a spot of Doggy-yoga (check out our Doga blog post) with Labrador Storm, the story of Diesel the Staffy who saved his family from a terrifying fire and Dally the Jack Russell riding a pony.
Published: January 2019
Pet insurance for top dogs
No matter the breed, dog are full of surprises…but our pet insurance isn't. Why not cover your canine companions throughout all of their adventures? Getting a dog insurance quote only takes a couple of minutes.
You might also be interested in…
Existing customers
Call now on 0808 164 7999
to discuss your policy with us.
Monday - Friday: 08:00 - 20:00 Saturday: 09:00 - 14:00